My experience as an intern at a Brazilian startup
Interning abroad is about much more than work experience. During my internship abroad, I was challenged to adapt both personally and professionally, and the payoff of this adaptation was enormous! I will try to sum up in few lines what I went through during this experience, hoping it would help you decide on leaving the comforts of home and pushing the boundaries of what you are capable of.
First comes what's personal !
Unlike studying abroad, working abroad for a summer means that you are an adult functioning within that society, not a student bouncing around in a protective bubble. That's a big fear to overcome. A new city in a new country without direction from someone who knows it, can make the world seem quite big and overwhelming. Which implies you have no option but being adaptable, serious and hard working.
You will have to be productive and effective at work, vigilant when you're outside, and very open-minded when you're with friends. You'll win a ton if you already are open-minded, that's when you'll get the best of it !  Work experience abroad will provide you with a multicultural lens that will last for the rest of your life, and understanding how to deal with very real differences between cultures is the key to an open mind and to a fulfilling experience abroad.
I am doing my best not to write much and be as brief as possible about it, but the experience was beyond brevity ! I had spent countless nights and evenings discussing foreign music, food, history and every other shareable difference with friends from France, Mexico, Italy, USA, Egypt, Columbia and Peru ! I cant recall a time when I put my head on my pillow at night without counting the new things I've learnt/seen during my day ! Starting from learning how to open a coconut and how to track if an avocado is eatable or not
 to how  does Jewish people pray and how does Colombian girls dance.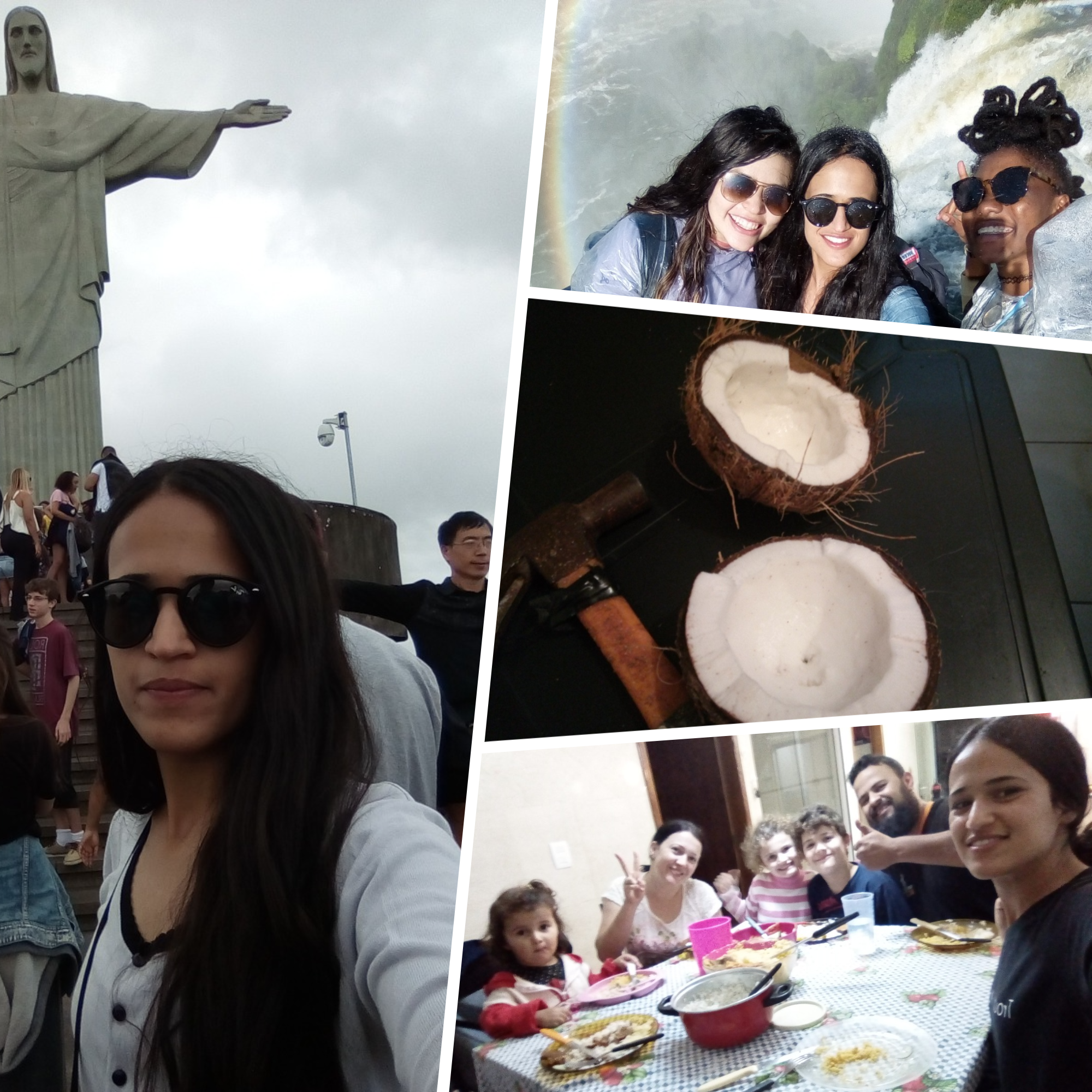 I've been immersed into the daily lifestyle of a typical brazilian family, so I had discovered and fell in love with the culture of the country, not the stereotype of the culture, but the culture in the sense of how people really, truly lived and behaved. And workplace culture was a big part of that.
Professional growth is there too !
My internship taught me that your career is only what you make it:
You can either take angry selfies with Gantt charts and post them to social media.. or work yourself hard even if it means working in a dark room for a whole weekend or in the kitchen for almost all weekends !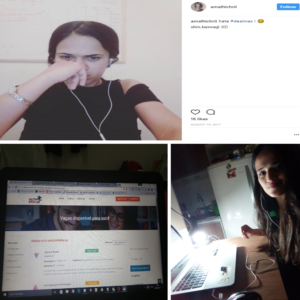 Now boring jokes apart, it didn't took me long in the environment of my internship to recognize that nothing is more highly valued than good, hard work. What you might be lacking is skill or experience, you can certainly make up for through enthusiasm and willingness to learn. I was luckly interning in a startup, where everyone has a high energy invested in learning! All team was people my age or a bit more, and everyone was excited about getting things done and reaching concrete results ! So everyone was working quite hard! Learning and just executing was the basis of my 10 weeks internship in Brazil.
And speaking about Brazil, believe me when I say that interning abroad will make you learn what the term "work culture" means ! If you're always at the same environment, doing work with slightly different but similar individuals, you won't learn about how others take their jobs and which value do they give to work ! It's only when you physically move around and check it yourself that you'll get the difference !
Another asset I earned through this experience was the professional foreign language skills. Portuguese was slightly easy for me to learn as I already speak French (and both languages are very similar). I had alot a fun learning the language and I will work hard on keeping or improving the same level even after leaving Brazil. For speaking a foreign language will improve your job potential, and I might make plans of working in Brazil or Portugal in the near future !
Finally, and before passing to "the-dark-side-of-it", one of the top reasons that brought me to Brazil and one of the things I enjoyed the most was that my verbal communication, body language, problem solving abilities and more were tested and bettered in an international work environment. The times when I needed to act and re-act and exchange and communicate were countless, and that was an experience so worth investing in.
Pursuing your career goals during the nine to five, while seeing the world on the weekends is definitely worth investing in ! However, where there is progress there are also challenges…
But… not everyone comes back home happy!
Well I, came back home happy ! But I chose such title for this section because that was the truth of much interns around me, not in my workplace, but I was living with two other AIESEC interns, and they didnt came back home happy ! The key is "how much adaptabiliy you do have" . Because there will be much, many, alot of the things you're not used to, alot of what you dont do, love or even accept if you were home, yet you have to accept or even enjoy when abroad, just to shift your focus to what's important, and just because you're not there to have it all perfect !
For example, apart from having to live with a couple interns who were unable to adapt to the new experience, were stressed all the time, sometimes fighting, other times the girl spends a whole night crying because everyhing is just different from her home and much more, I had to sleep on the floor for 10 weeks (yes
)
some pictures so you can relate…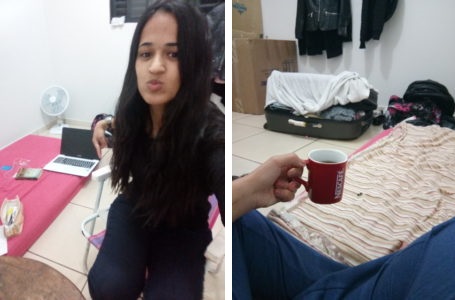 and… change where I live for three times, miss a 16 hours bus trip because I dont speak the language well and sleep on the bus station for one night, and the "troubles" I had because I dont speak Portuguese were countless, specially at work, where none of my Brazilian colleagues spoke English ! So instead of stressing about it, I made it the funniest part of my work day, to take my phone with a Translation app in my hand and try to "talk" to my colleagues ! So long story short, your experience interning abroad is only what you make it ! It wont be all perfect, and you wont have no option but adaptation and flexibility.
I tried to be brief and concise about what I've experienced and learnt interning abroad to share it with you in the hope of clearing your mind out about it and helping you decide on a Yes ! I highly recommand you the experience, and I've written a post for students on how to look for internships abord, check it out and just start your search process.
Let me know in comments below if you have any doubts, questions or ideas to share !